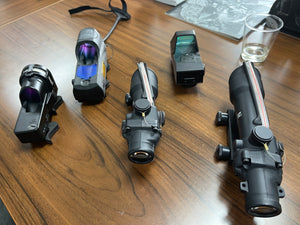 Depends on our R&D technology–LICOS Smart Red Dot Sight built in a mini laser rangefinder has been increased the
 

new functions
 of ranging distance and with OLED Display, that means except traditional features, you will know the ranging distance for your target, and get all your data from OLED Display directly. Another 
highlight
 is that a wireless remote control which can be mounted anywhere in device and takes a single press to give you the ranging distance and angle, also a long time press button on the remote control can even move the sight setting to scan mode, allows you to stably range multiple objects  at different distances in real time. Yards or meters can be converted freely.Ranging, aiming and firing, you will find a such new weapon is so easy to operate and make your shooting more precise. Look for it from Henrich Technology, it will be given you 
a new and innovative

 

Smart Red Dot Sight. 
---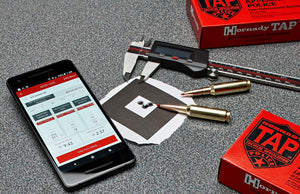 Henrich Boss 1.0  The world's advanced rangefinder and LRF riflescope and laser rangefinder modules will be easier to use on the new BOSS 1.0 The BOSS 1.0 program means you can now choose, the app is free and easy to set up, or if you want to take your shooting accuracy to the next level, then download our BOSS smartphone app and configure your rangefinder or sighting with HENRICH's rangefinder module for your precise trajectory and environmental characteristics. BOSS 1.0 also allows users to quickly and easily preload their range finders and sights and preset ballistic groups on all different...
---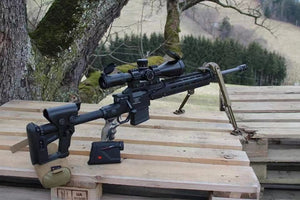 Powered by Applied Ballistics, Henrich ballistic rangefinder provides ballistic solutions out of the box to 875 yards and pair with smart phones to facilitate setting and data input.Bluetooth function will realize the data input from the smart phone, such as gun type, bullet model, wind speed, temperature, humidity, air pressure and other parameters related to trajectory to the ballistic chip in the range finder, after the rangefinder measuring the distance, in less than a second, the ballistic chip quickly calculates the trajectory correction value, and displayed it on the display screen of the rangefinder to tell the shooter the most...
---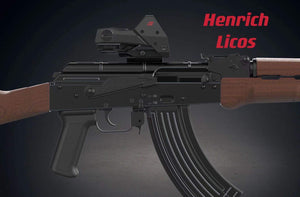 LICOS Smart Red Dot 2021
---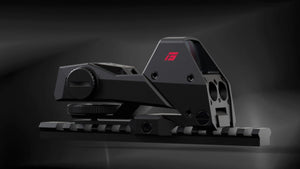 NEW CATALOG 2021